Basket of Praise is an interdenominational gospel praise concert which is held monthly under the auspices of Rhema Sanctuary.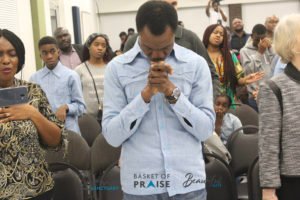 Prayer Rain is a quarterly six hours prayer retreat to help attendees REFLECT on the current state of their life, RECONNECT with God and seek His will, RECHARGE weary soul and REGROUP to make life adjustments.
Women of Substance is the women's ministry aimed at meeting the needs of all women in different areas such as, but not limited to marriage, relationship, health, parenting, career and finance.
Wear One Give One (WOGO) is the CSR Initiative of Rhema Sanctuary with the main purpose of giving back to the community where we worship. WOGO is annual event that attracts a lot of dignitaries and gather clothing materials for the needy.